2 Courses £18.95 per person | Served Monday - Saturday | 12pm - 2pm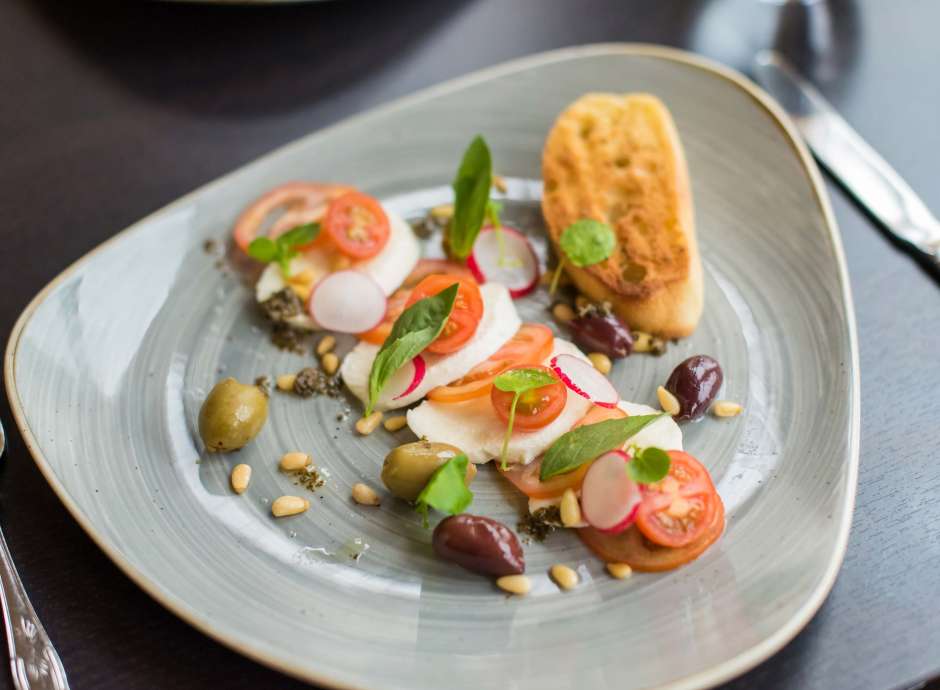 Seasonal
lunches
12th January - 13th November
The Imperial Hotel offers a delightful array of seasonal lunches that embody culinary excellence and celebrate the flavours of each time of year.
Our talented chefs curate a menu that showcases the freshest ingredients sourced locally to create a dining experience that is both innovative and comforting. During the spring, savour the delicate, vibrant dishes bursting with the essence of the season. As summer arrives, indulge in refreshing creations that capture the essence of the sunny days. When autumn rolls around, you can expect hearty, comforting fare that embraces the rich, earthy flavours of the harvest. And as winter approaches, let us warm you up and provide a cosy respite from the cold.
At The Imperial Hotel, our commitment to seasonal cuisine ensures that every meal is a journey through the flavours of the year, offering a memorable dining experience at our award-winning restaurant. 
Scroll
HOW TO BOOK
To book your table, call our reservations team on 01271 345861 or book online below. 
We invite you to join us on a fully immersive culinary journey experiencing the very best local, seasonal produce. Discover a dining experience like no other at The Imperial Hotel, with an AA rosette for cuilinary excellence our team of chefs are passionate about delivering exceptional food.
Served daily 2pm - 6pm, £22 per person. We believe that the traditional Afternoon Tea should be treated as an event, and here at The Imperial, we make no exception.
Our Head Chef, Shaun Brayley, prides himself on creating new and improved dishes that will wow our guests time and time again, serving you the very best produce that the South West has to offer.